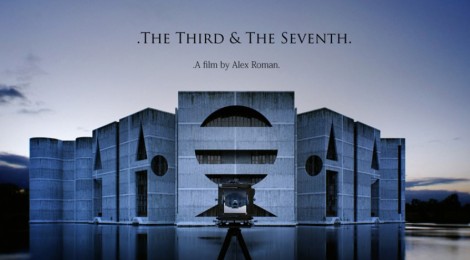 Alex Roman (real name: Jorge Seva) is one of the most prolific computer graphics artist in the world, and is certainly my favorite digital artist today.  His first body of work that piqued my interest was a 12 minute film called "The Third & The Seventh," which he released on Vimeo in 2009.  In one word – inspiring.  Of course, I could pick tons of complimentary words to describe it, but the bottom line is that it is an incredibly well thought out, meticulously detailed piece of art.  The piece, as Alex puts it, "tries to illustrate architecture art across a photographic point of view where main subjects are already-built spaces. Sometimes in an abstract way. Sometimes surreal."  He uses depth of field and lighting to a level of mastery I've only seen in very rare instances in real life, and never seen in CG.  Oh yeah – and he composes all the music as well.
His second famous piece is also fantastic.  It is a commercial for Silestone, a company that specializes in hard quartz surfaces typically installed as counter-tops.  Some of you may even remember it from a couple years ago as that cool commercial with the exploding fruit.  I know that I immediately recognized the commercial once I saw it, but had no idea that it was a work of his.  Now I know (and so do you).
By all means, I encourage you to take the time to view his animations (and full-screen that bad boy).  They are well worth the 13 minutes.  You can also read a little more about his work from his interview with Chaos Group.