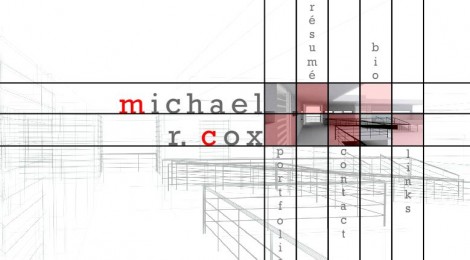 It's official!  My website has gone through a complete overhaul from what it was previously.
So why did I completely re-design my site?  Well – several reasons.  Mainly because the flash site was a pain in the butt to update with my latest work.  But also because I had some really strong opinions about how the site should navigate, and the previous design just wasn't cutting it.  For example, you may notice on the old site that my work isn't immediately displayed as it is now.  Also, the work buried within my portfolio is only able to be navigated one image at a time.  In other words, to get to a certain image, a person would have to literally scroll through all the other images to get to it, which in today's immediate gratification society is unrealistic to expect.
Despite its flaws, however, I'm still proud of my old design, especially since I did all the design and code myself – from scratch.  It was a fantastic learning experience, and really helped me understand how websites work.  Oh – and in case you were wondering, it took about two years to teach myself how to do all of it, haha.  Granted, I only had time to work on it between college semesters and on holiday breaks 🙂
To get a taste of the previous website, go to www.michaelrcox.com/flash_site.  Flash player version 9 or later is required!