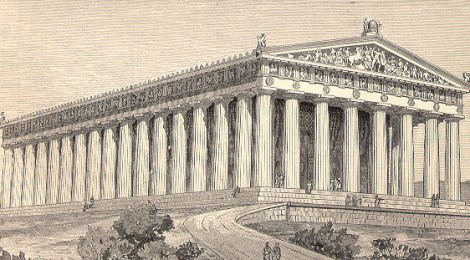 Just because a building is old, doesn't make it beautiful.  I'm referring to style, not craft.  Craft is almost always better when it is older.  The same technological means of production didn't exist then as they do today, and therefore they had to learn to develop a craft to achieve their desired result.  The styles were usually based from this craftsmanship, which is why so many older buildings are believed to be gorgeous.  However, just because they are well built, and had a great amount of effort to achieve a certain level of perfection, doesn't make the finished result a beautiful product.
However, without that process of craftsmanship, designers have lost touch with the human element that makes a design compassionate.  Nowadays, everything has been sped up through the means and use of technology.  Designers focus more on a perfect end result, rather than perfecting the process to get to it.  And perfection does not exist.  So it is important to realize that this struggle of process is an endless pursuit of perfection.  If the process is meticulously drawn out, then the result will follow suit, thus resulting in a much more compassionate product.  However, style should be omitted from ANY process.  Designing toward a certain style already negates any reason for having a process in the first place.  The process is supposed to drive the direction of the design.  If the process is driven by a stylistic approach, then the process has been jeopardized completely.
There is no such thing as a perfect building, or a perfect design.  But there are few instances of a beautiful building, and beautiful designs.  These designs that qualify as such are designs that achieve a desired result, given a certain criteria, and then manipulated to solve whatever problem is presented.  There is always a problem presented within the criteria, even if it is not immediately evident.